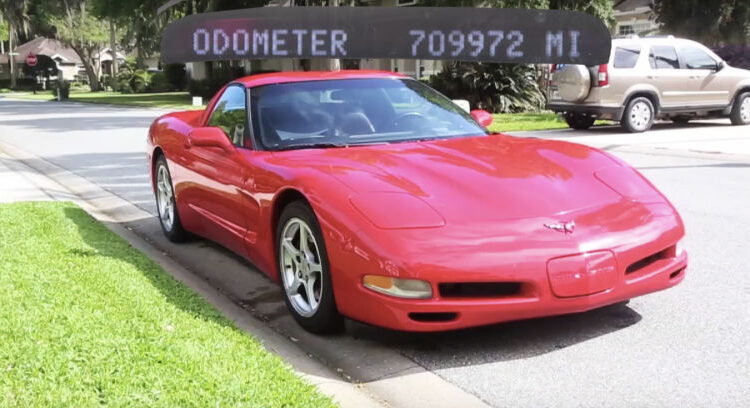 C5 Corvette Owner Puts 700,000 Miles on his 2000 Corvette
Most people these days begin thinking about selling or trading in their used car when it starts to reach the 100,000 mile mark and most Corvette owners try to keep the mileage low on their Corvettes. However, for Mark in Florida, his 2000 Corvette doesn't fall in either of these categories.
Mark from Florida is the original owner of a 2000 Corvette that has just over 700,000 miles on the odometer, and all of them on the original LS1 engine. Even though the engine is still going strong, Mark's Corvette is on its second transmission. Looking at his car, you'd never guess it has this kind of mileage on it as it's held up quite well and still looks great.
Mark posted this video when his Corvette hit 650,000 miles.