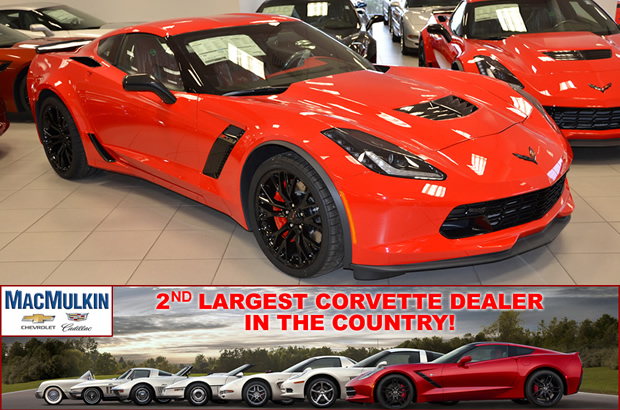 Available Z06 Allocation – Fantastic Deals at MacMulkin Chevrolet!
We have available 2016 Corvette Z06 allocation for this week and will be placing orders today and tomorrow.
If you've been waiting to order a brand new Z06, contact our Corvette Team today at 603-888-1121 or contact us to learn more about our fantastic deals on all Z06 orders!
At MacMulkin Chevrolet there are NO DOCUMENTATION FEES, NO FED EX FEES, NO PAPERWORK FEES, NONE. THE PRICE LISTED WE QUOTE YOU FOR YOUR CORVETTE IS THE ACTUAL PRICE YOU PAY FOR THE VEHICLE!!