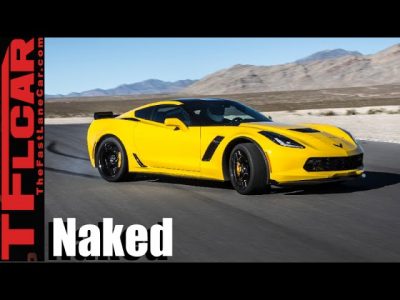 Naked Corvette Exposed: How & Why GM Uses Light Weight Materials in the Chevy Stingray
In the video above, Warren Parsons, global chief architect of body structures at General Motors, walks around a naked Chevy Corvette to explain what measures were taken in the development of the car to keep it lightweight, structurally rigid, and still affordable.
As the performance and fuel economy wars heat up, General Motors has more techniques that it's currently using – as well as some tricks up its sleeves for the future – in an effort to make stronger, lighter vehicles. GM believes the key for making cars that perform well and achieve good fuel economy is using a combination of materials including low and high strength steel, aluminum, carbon fiber, and even magnesium.