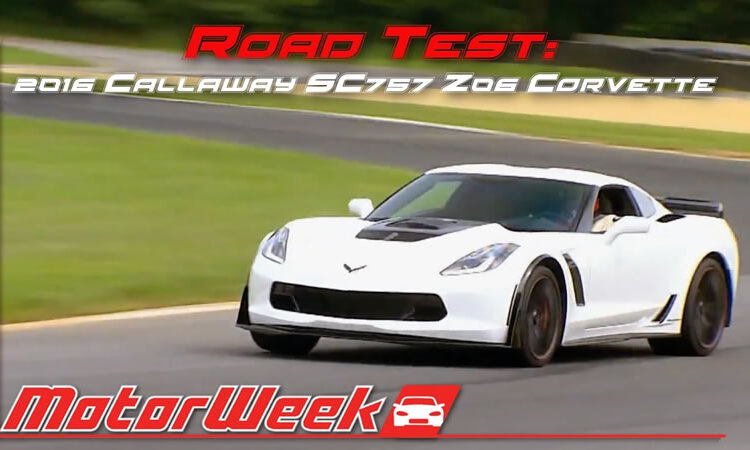 [VIDEO] MotorWeek TV Puts a 2016 Corvette Z06 Callaway SC757 Through its Paces
As of right now, the Z06 sits atop the stock Chevrolet Corvette horsepower heap. But even though it breached a whole new level of performance for Corvette; it wasn't enough for the folks at Callaway cars. So of course they've worked their typical magic and brought us this 757-horsepower beast! So let's see how it runs.
It's true the 2016 Chevrolet Corvette Z06 is more than enough car for most mortals, but we're not "most"; and neither are the hard-charging gearhead genius's at Callaway Cars. This SC757 Z06 is their answer to the question, "how can you make a Z06 even better?"
Adding power is a time-tested means, and here that methodology is carried out by upping supercharger displacement from 1.7-liters to 2.3. The intercooler is redesigned, as is the intake manifold; fed by Callaway's high flow cold air intake system. When it's all said and done, 757-horsepower and 777 lb-ft. of torque now pour out Chevrolet's LT4 V8.
Both measures jumping 100+ from the stock Z06.
MacMulkin Corvette is proud to be a Callway Authorized Dealer.  Give our Corvette Team a call at 603-888-1121 for more information about this blistering performer!