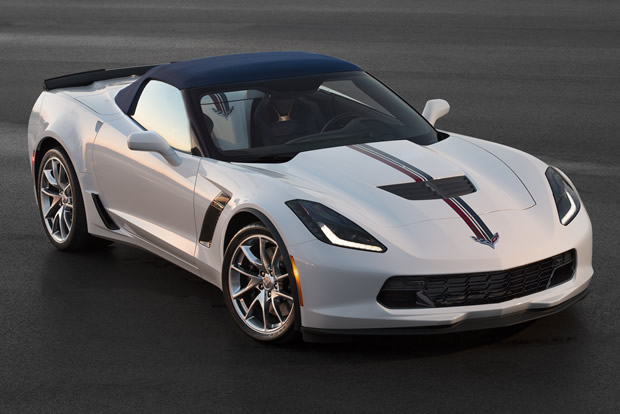 GM Sold 2.36 Million Vehicles Globally in First Quarter
GM Sold 2.36 Million Vehicles Globally in First Quarter
Disciplined focus on key markets and segments delivers profitable growth
2016-04-19
GM Press Release
China sales increase driven by strong performance in SUV and luxury segments
U.S. retail sales increase 7 percent, retail share up a full percentage point
European Opel/Vauxhall sales outperforming industry, up 8.4 percent
DETROIT – General Motors Co. (NYSE: GM) sold 2.36 million vehicles globally in the first quarter of 2016. The company delivered on its sales priorities, led by strong results in the SUV and luxury segments in China and retail performance in the U.S.
"The quality of GM's global sales in the key segments and markets in the first quarter is in line with our efforts to drive sustained profitable growth," said GM President Dan Ammann. "In China, we continued to grow SUV sales and Cadillac expanded in the luxury segment. In the U.S., our disciplined approach to increased retail sales and lower rental fleet resulted in more profitable transactions."
GM's first quarter sales were down 2.5 percent compared to a year ago, mainly due to continued challenging conditions in parts of South America and Asia and the softening of the mini-commercial vehicle market in China.
In China, GM and its joint ventures delivered 964,000 vehicles in the first quarter, an increase of 0.2 percent. GM's total SUV sales in the country were up 148 percent, led by the continued success of the Buick Envision and Baojun 560. Cadillac deliveries in China rose 6.1 percent.
North American sales increased 1.2 percent to 800,000 vehicles. In the U.S., GM continued to grow retail share faster than any other automaker with retail deliveries up 7 percent, or 537,000 vehicles.
In Europe, sales of Opel and its Vauxhall sister brand increased by 8.4 percent to more than 300,000 vehicles in the first quarter, outperforming the industry growth of only 5 percent. Opel has received more than 150,000 orders for the new Astra that was recently awarded European "Car of the Year 2016."
Global sales highlights (vs. first quarter 2015):
Cadillac global sales up 0.3 percent, driven by a 6.1 percent increase in China.
Cadillac U.S. Average Transaction Prices (ATP) up 5 percent, leading its competitive set.
Buick sales in China up 22 percent supported by a 112 percent increase in Envision SUV deliveries. Global Buick sales increased 19 percent.
Chevrolet retail sales in the U.S. up 10 percent, retail market share up a full point to an estimated 11 percent.
Chevrolet continued to be best-selling brand in South America.
Chevrolet sales in South Korea increased 14.7 percent.
Baojun sales in China up 82 percent driven by strong demand for its model 560 SUV and model 730 MPV.
General Motors Co. (NYSE:GM, TSX: GMM) and its partners produce vehicles in 30 countries, and the company has leadership positions in the world's largest and fastest-growing automotive markets.  GM, its subsidiaries and joint venture entities sell vehicles under the Chevrolet, Cadillac, Baojun, Buick, GMC, Holden, Jiefang, Opel, Vauxhall and Wuling brands. More information on the company and its subsidiaries, including OnStar, a global leader in vehicle safety, security and information services, can be found at http://www.gm.com.
#  #  #