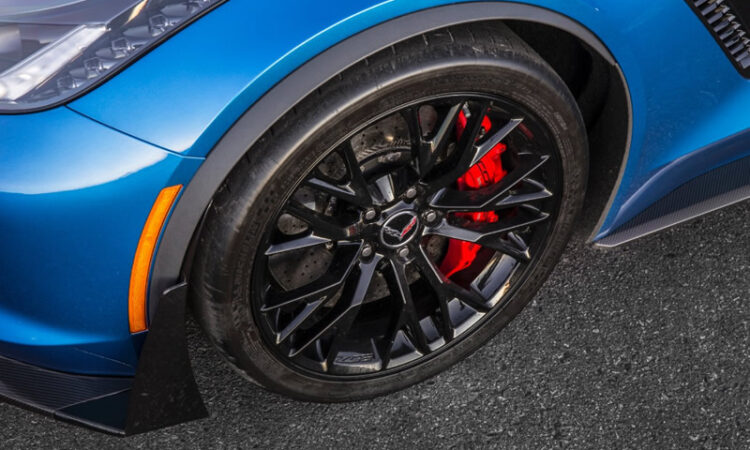 Michelin Goes From The Streets Of Long Beach To Your Street
Posted on April 7, 2016
Source: Modern Tire Dealer
There are more than four million miles of roads in the United States*, but this week, a 1.968 mile temporary race circuit through the streets of downtown Long Beach will be the focus of the racing world and a valuable test road for Michelin engineers.
"The first priority of our Michelin motorsports program is to develop new technologies and innovations that we can use for real world vehicles and consumers on streets and highways," said Chris Baker, director of motorsports, Michelin North America.
Michelin engineers are embedded with the prestigious factory linked BMW, Corvette Racing, Ford Performance, Ferrari and Porsche North America teams here. As they do at every IMSA WeatherTech SportsCar Championship event, Michelin engineers will be gathering data, insights and driver inputs on the latest generation of Michelin race tires as the GT Le Mans (GTLM) cars compete in Saturday's 100 minute race.
"Several years ago, we developed a special racing tire to use here at Long Beach," said Baker. "The things we learned from that experience fed into our Michelin Pilot Super Sport tire that raised the bar for Ultra High Performance (UHP) tires and became the standard by which all products in the category are measured."
"More recently we have taken an even more aggressive approach in our Michelin Pilot Sport Cup 2 tires that were developed using the same philosophy," said Baker. "They have become a highly sought after solution by OE carmakers for track-capable street cars—such as the C7 Corvette Z06 with Z07 Performance Package, the Porsche 918 Spyder, Ferrari 458 Speciale, Ford Mustang GT350R, Porsche 911 GT3 and GT3 RS, AMG GT, the new Acura NSX, and the new Ford GT. The key attributes were derived from tires that Michelin developed for circuits like Long Beach and others which demand quick warm-up and stable performance over time," said Baker.
"Long Beach is the only street circuit that our GTLM cars race on in the WeatherTech Championship so it provides us with a very unique opportunity to assess tire performance on real city streets," said Baker.
Street races are typically all about grip as a track surface starts out dusty and evolves as the race weekend progresses.
"This year our technical partner teams; BMW Team RLL, Corvette Racing, Ford Chip Ganassi Racing, Risi Competizione Ferrari, Scuderia Corsa Ferrari and Porsche North America are racing with something different," said Baker. "We have a new Michelin tire that comes up to temperature very quickly and should deliver an exceptionally high level of grip through an entire stint."
"We expect that like its predecessors, some of the learnings and innovations from these latest race tires will be included in future tires for production vehicles," said Baker.
That Michelin focus is not limited to this weekend's Long Beach race.
Earlier this month, Michelin was the exclusive tire for the FIA Formula E World Championship race here in Long Beach. The race features open cockpit Formula cars that are purely electric powered. "We created a special 18" wheel rim diameter tire, that is a first in Formula racing but much more closely represents the actual tire sizes found on many new cars and SUVs today," said Baker. "Using tire sizes closer to the real world provides much greater relevance than the 13" wheel diameter tires used in Formula 1 and the 15" rim diameter tires used in IndyCar and NASCAR."
"The Formula E tire is fully treaded and used in both wet and dry conditions, just like real consumers drive every day," said Baker. "We are learning a lot about improving rolling resistance and helping to extend the range for electric vehicles."
"Between the two race weekends we will have learned a lot here on the streets of Long Beach," said Baker.