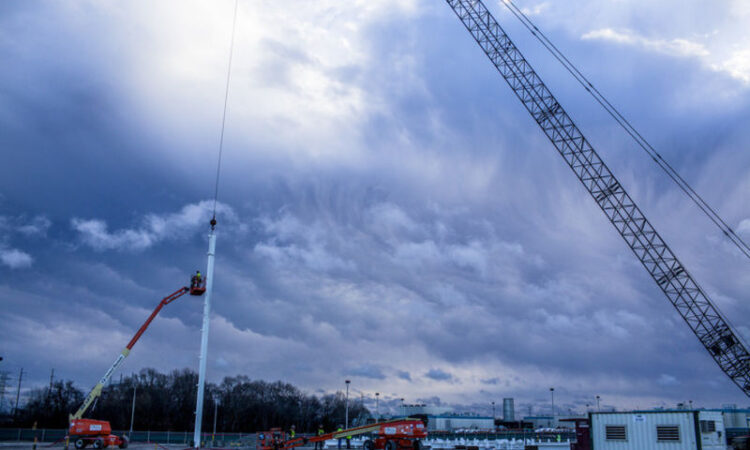 Bowling Green Corvette Assembly Plant solar array can generate 1.2M KWH
GM plant solar array can generate 1.2M KWH
by CHARLES A. MASON
Bowling Green Daily News
While annually the General Motors Bowling Green Assembly Plant pours at least $88.4 million into the region's economy in paid wages, its ability to harness the sun in the future might be more impressive in some circles.
A ribbon-cutting is slated in late spring for the 850-kilowatt solar array being installed at the only place in the world that manufactures the iconic Chevrolet Corvette, said GM spokeswoman Andrea Hales during an early March interview.
The array is the largest solar installation by any automaker in Kentucky. The mechanism will generate 1.2 million kilowatt hours of energy annually — enough to produce about 850 Corvettes, a GM news release noted near the time of the project's groundbreaking late last year. The local GM plant employs about 800.
That's more Corvettes produced through stored electrical energy than production workers who man the plant in Warren County off Interstate 65.
"Corvette customers are passionate about their vehicles because of their design, technology and precision performance," said Rob Threlkeld, GM global manager of renewable energy, in a company release. "Offering them a product that is partially built using green energy will be another proof point that they're driving a true supercar," he added.
Full Story: GM plant solar array can generate 1.2M KWH