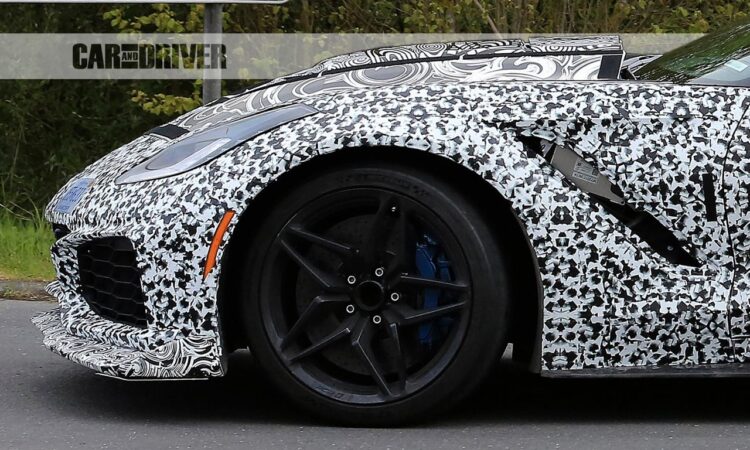 2018 Corvette ZR1 Shows Off New Wheels and Some Flames at the Nurburgring!
The last few days, we've seen no shortage of interesting spy photos of the 2018 Corvette ZR1 prototypes running around the Nurburgring Nordschleife in Germany and today we have more.
In one of the spy photos captured by Car and Driver magazine, we can clearly see the ZR1 logo embossed on the front wheel of one of the prototypes.  Click on the image below for a larger view.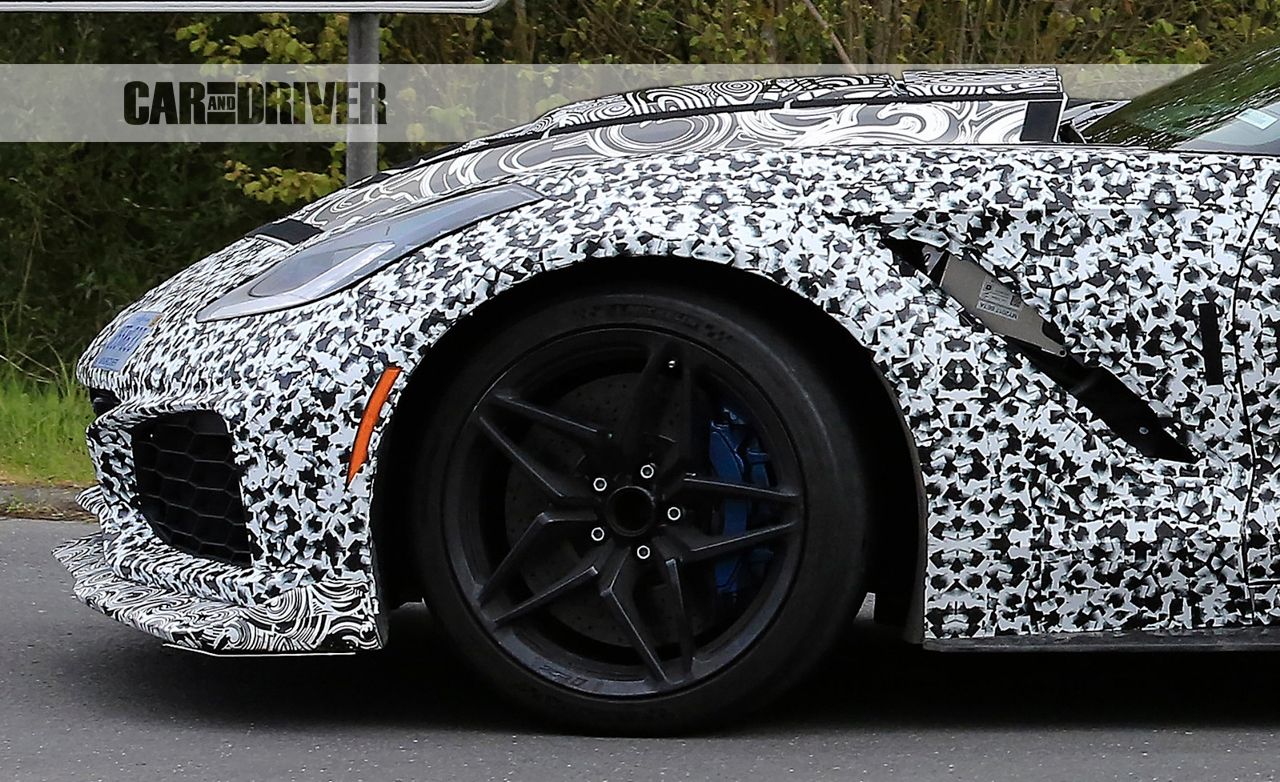 You can clearly see the logo in the bottom left hand corner of the wheel.  You can also get a pretty good idea of the width of that front splitter and the height of the hood scoop.
Along with the photo above, State Side Supercars once again, comes through with an interesting video of a 2018 Corvette ZR1 prototype running around the 'Ring with a…slightly modified exhaust system!
From the video author:
In this video you will see the 2018 Chevrolet Corvette ZR1 back on the Nurburgring Nordschleife, but now with massive exhaust dampers to quiet the car down. It obviously produced more than 100db max( I think 96db max during touristenfahrten and 100db max during industry pool). Even with the dampers it shot some blue flames! It also had some serious splitter scraping going on at some parts of the track under heavy breaking.
When you listen to the video, you can definitely hear that there's one hell of a stout supercharger under that hood and the exhaust system is quite robust!
Below, is another video of another prototype running the track, only this one is sporting the shorter, smaller rear wing:
In the prototype above, again we're seeing different colored doors and the black B-pillar.  We can't help but wonder if the doors and B-pillar will be carbon fiber in an effort to keep overall curb weight of the car down.
We don't know about our readers, but personally, we cannot wait to see this beast in person!