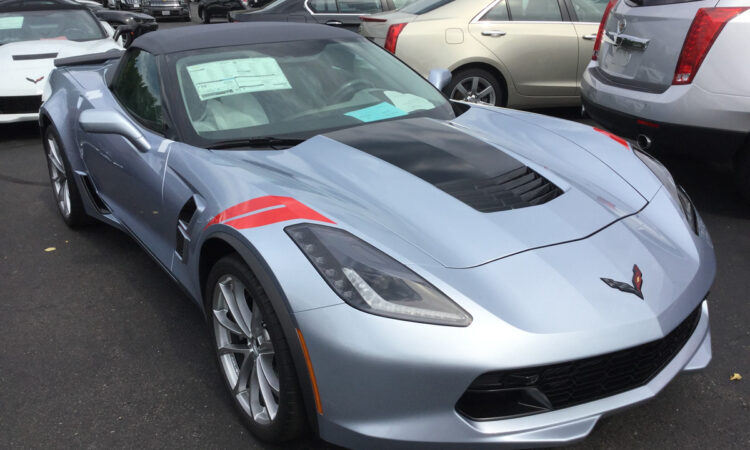 Sterling Blue Metallic is Coming to an End for the 2017 Corvette
As per GM's 2017 Model Year Anticipated Build-Out Constraint reports, the last day to order a 2017 Corvette in Sterling Blue Metallic is 02-16-2017 and the last week of production for the color is 03-20-2017.
Currently, there is 69 Sterling Blue Metallic 2017 Corvettes available across the United States.  Nineteen of those are available here at MacMulkin Corvette.
It's safe to say that we can probably predict that it will be the rarest color for the 2017 model year.
If you're looking to grab one before they're gone, click below to see our available inventory of Sterling Blue Metallic 2017 Corvettes!