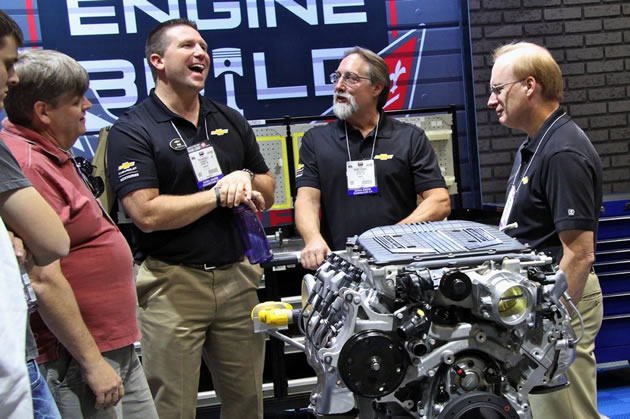 Chevrolet Combines Corvette Factory Tour With Engine Build Experience
When the Performance Build Center moved from Wixom, Michigan to the Bowling Green Corvette factory, customers could go to the PBC to watch their engine being built, but would have to return in a week or two if they wanted to see their Z06 being built.
Returning to Bowling Green a week or two after became too difficult and costly for customers.  As a result, Chevrolet is now offering Regular Production Option (RPO PD5) Buyers Tour with Engine Build Experience.  Under this RPO, the Buyer's Tour is now combined with the Engine Build Experience within the same week and usually within one or two days apart making it much easier for customers to enjoy both experiences without making multiple trips.
The new PD5 Option includes:
Corvette Z06 LT4 Engine Build Program
Tour of the Bowling Green Assembly Plant following your car along its assembly
Watch your engine installed in your new Corvette Z06 in the same week as your engine build (usually 1-2 days later)
Includes Photo Build Book of your Corvette's assembly
Includes dinner with Bowling Green Assembly executive
Cost for this option is $7,500.  For more information, contact our Corvette Team at 603-888-1121 if you would like to include this option when ordering your new Corvette Z06!