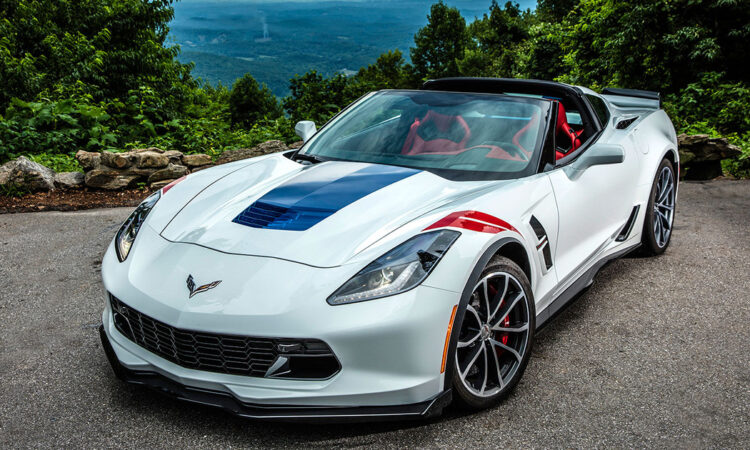 Find New Roads with a 2017 Corvette Grand Sport Incentive!
For the remainder of this month, we are taking 13% off select 2017 Corvette Grand Sports!
Here's what the automotive media is saying about the 2017 Corvette Grand Sport:
"Once a race car, then a special edition, the Grand Sport has become the Corvette's top-selling trim. After a drive in the C7 version, we understand why. – Car and Driver Magazine – June 2016"
"Gnarly. Most gnarly. Judiciously equipped—which means different things depending on how you'll use it—the Grand Sport is actually something better than a greatest-hits album. It's really more like a late-career masterpiece from an artist that's sure of its capabilities and what it wants to be. – Car and Driver Magazine – July 2016"
"So the Grand Sport, then, is more than just a badge job, more than a cut-price Z06 knockoff, more than a throwback homage to the Ghost of Zora. It's the total package—grip, power, and poise, all balanced and tuned to complement each other and work in harmony with the person behind the wheel. A performance car you can thoroughly enjoy on a closed course or out in the wild. A race car for the . . . oh never mind." – Road and Track Magazine – July 22, 2016
Why Shop at MacMulkin Corvette?
Our Corvette Team strives to work closely with each and every customer in order to help them select the very best Corvette for them. With no hidden fees or dealer documentation fees, the prices you see on our extensive inventory, are the prices you pay!
If you order a new Corvette from us, we comfortably guide you through the entire process. Once you receive you're tracking number, you can check the status of your Corvette at any given time right here on our Corvette Tracking site.
If you purchase one of our in-stock Corvettes, we make the entire sales procedure from the paperwork process to the delivery process, as quick and easy as possible.
When you purchase your Corvette from us, you're not just becoming another Corvette owner; you're becoming a member of our Corvette family!
Save
Save