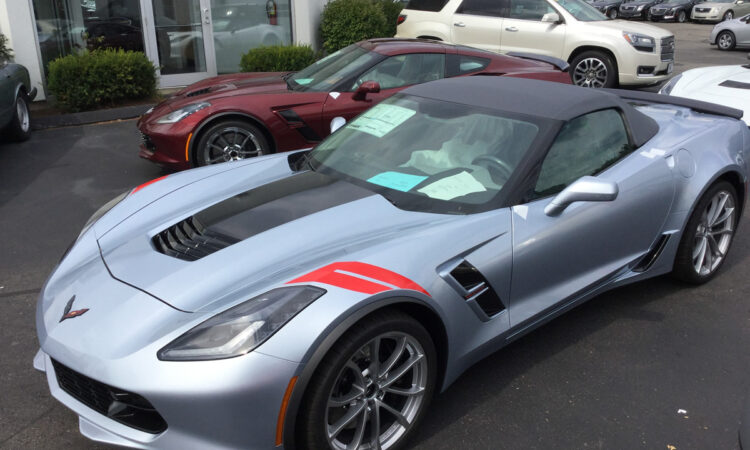 Second Delivery – 2017 Corvette Grand Sports!
A second delivery of 2017 Corvette Grand Sports arrived today from the Bowling Green Corvette Assembly Plant!
One of them to make note of, is the new Sterling Blue Metallic convertible with light gray interior and gray soft top.  The car is absolutely stunning in person!
As per numerous requests, click on the photos below for a larger view!
If you're interested in any of these new Grand Sports (not already sold) that just touched ground, give our Corvette Team a call at 603-888-1121!