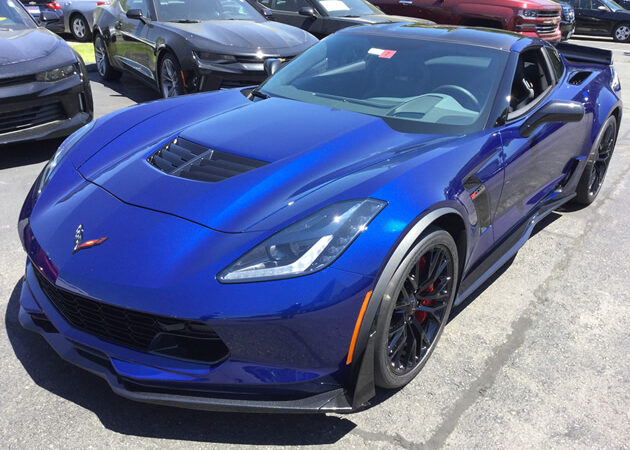 2016 Corvette Z06 – Z07 in Admiral Blue Metallic Caught Nude Sunbathing!
While walking through the parking lot here at MacMulkin Corvette in Nashua, NH, we caught something we've never seen before.  An Admiral Blue, 2016 Corvette Z06 equipped with the Z07 package, 3LZ interior trim package and Dark Gray interior – out nude sunbathing with it's new owner!
A lot of the pictures posted on the web of the new Admiral Blue color for the 2017 Corvette have left a lot of Corvette enthusiasts in doubt as to whether or not the color is a worthy successor to Laguna Blue Metallic.
After seeing these photos of the car in the flesh, we have no doubt, Admiral Blue Metallic is a stunning color, and welcome addition to the 2017 Corvette lineup.
To Jim of New Hampshire – the new owner of this beauty, "congratulations and thank you so much for purchasing our first 2016 Admiral Blue Z06"!!
Click on the photos below to see an expanded view of the car!