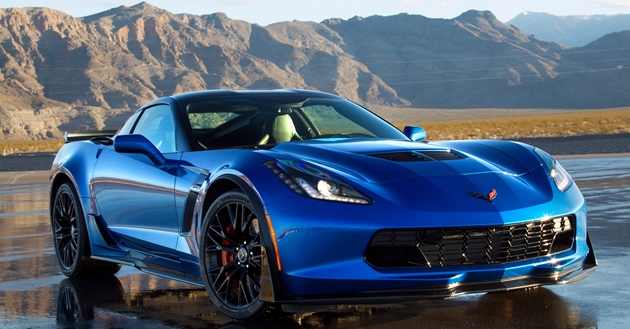 GM Continues 2016 Corvette Incentives for June!
There's no better time than the present to get into a brand new 2016 Corvette and Chevrolet is making it easy for you this month!
With the loyalty bonus to reward current Corvette owners, Chevrolet is making it easy for you to climb behind the wheel of America's only true sports car. So what does this bonus involve? Is it any good? Here's what you need to know.
Corvette Loyalty Program
For the month of June, GM is continuing to offer a Corvette Loyalty Program good for $2,000 off toward the purchase or lease of a 2016 Corvette. While standard and Z51 versions are eligible for the promotion, the Z06 model is not.
To be eligible, you must currently own or lease any Corvette. The program does not require you to trade in your Corvette, and can be combined with the GM Supplier Discount.
The Corvette Loyalty Program is set to expire June 30.
GM Conquest Incentive
If you don't own a Corvette, don't worry because GM has got you covered! Through June 16, GM is offering a $750 "Conquest" bonus on the 2016 Corvette including the Z06.
To be eligible, you'll need to currently own or lease any 1999 or newer non-GM car or truck. Your non-GM vehicles does not have to be traded unless you plan on using GM's Employee pricing as well. All you need to do is just bring in a copy of your registration or lease contract, but hurry! You must take delivery of your 2016 Corvette by June 16th.
So what are you waiting for!? Give our Corvette Team a call at 603-888-1121 and let us help you get behind the wheel of your dream Corvette!
Why Shop at MacMulkin Corvette?
Our Corvette Team strives to work closely with each and every customer in order to help them select the very best Corvette for them.  With no hidden fees or dealer documentation fees, the prices you see on our extensive inventory, are the prices you pay!
If you order a new Corvette from us, we comfortably guide you through the entire process.  Once you receive you're tracking number, you can check the status of your Corvette at any given time right here on our Corvette Tracking site.
If you purchase one of our in-stock Corvettes, we make the entire sales procedure from the paperwork process to the delivery process, as quick and easy as possible.
When you purchase your Corvette from us, you're not just becoming another Corvette owner; you're becoming a member of our Corvette family!