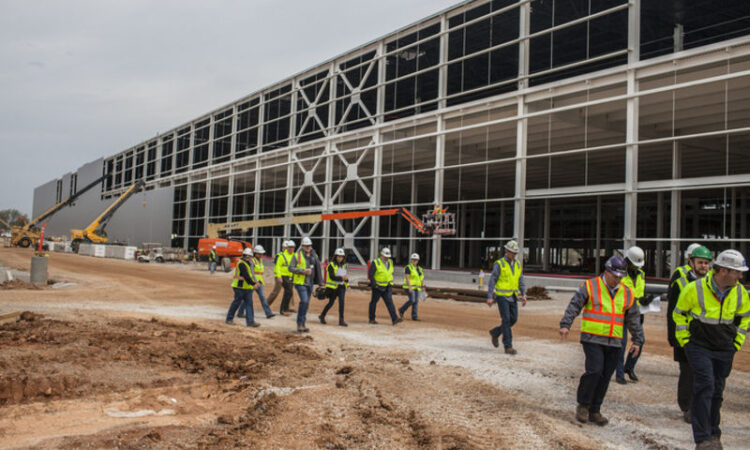 GM paint shop reaches milestone
by WES SWIETEK
Bowling Green Daily News
The General Motors Bowling Green Assembly Plant marked a milestone Wednesday in the construction of its $439 million paint shop with the installation of the final piece of steel in the building.
The state-of-the-art facility is being built adjacent to the plant where GM's iconic Corvettes are made.
The "topping off" ceremony featured a steel I-beam being raised to the top of the three-story building and bolted down. The beam had been signed by many construction workers and staff before being hoisted aloft by a construction crane.
Groundbreaking for the facility came in September and first piece of steel was placed in December.
"It's amazing how much construction has gone on in four months," said Nora Roper, assistant plant manager, with the massive steel skeleton of the 870,000 square-foot facility behind her. "We're thrilled with the continued success of the Bowling Green Assembly Plant."
Marc Roberts, site project manager, outlined some of what has already gone into the building: 6,800 pieces of steel, 3,000 feet of walls and 200,000 square feet of concrete floor – "safely and on schedule," he noted. "It has been a busy four months."
Still to be installed is the actual painting equipment, Roberts said. When that process starts, the number of workers on site will swell from the current 200 to just under 600, he said.
Full Story:  GM paint shop reaches milestone