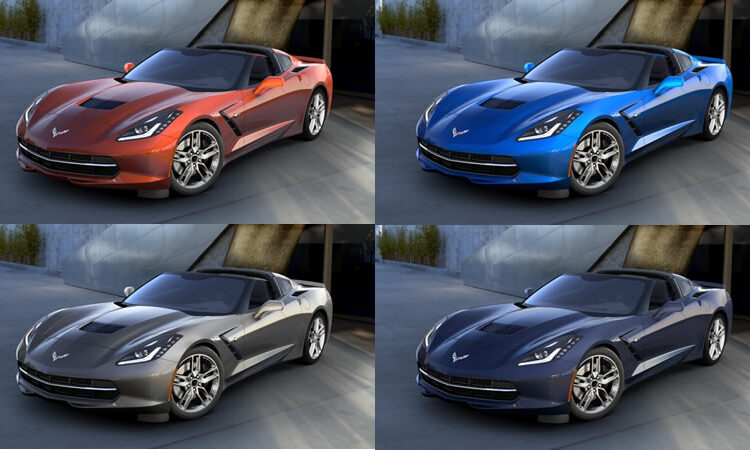 Four Paint Colors Discontinued for the 2016 Corvette
From the National Corvette Museum:
Chevrolet has already said 'goodbye' to two of the 2016 Corvette colors, and has now announced two more on the chopping block.
The last Night Race Blue rolled off the assembly lines in Bowling Green on January 7, a Z06 Coupe for export. This is to be followed by the last Daytona Sunrise Orange Metallic, rolling off the line on Monday, February 15 – a Stingray Z51 Coupe.
Next to leave the color line-up for 2016 are Shark Gray and Laguna Blue. Shark Gray is slated to phase out in May and the last day to order it will be April 15. Laguna Blue will phased out with the end of the 2016 model year. The last day to order it is April 28.
"At least over the last decade, I do not recall GM dropping this many colors in a single year," said Museum Delivery Program Manager, Shane Webb. "I don't have exact statistics, but it's definitely a rarity to have this much change. It's puzzling to many within the Corvette world because Shark Gray was the third most popular color for both the Stingray and Z06 for 2015."
Source:  National Corvette Museum